Searching for a grooming brush that is super easy to clean?
The Pop-Out Brush is the perfect tool to help your furry friend stay clean and healthy. It works great on all shedding, long and short-haired cats and dogs. The self-cleaning function allows you to easily remove hair from the brush without getting it everywhere! Leaving your pet with a healthy and shiny coat.
You can use this brush to stimulate the skin and remove loose hair while also leaving behind a beautiful shine! With just one hand, you can easily reach content at the top of the screen without adjusting your grip or switching hands. You won't find another device like it on the market today. It's not just an amazing product but also an incredible experience you can have every day of your life.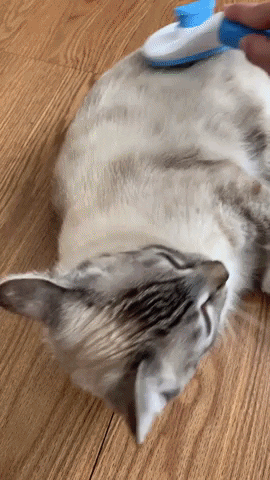 Pro-Tip
Find Out how enrichment toys can improve your dog's quality of life.
Mirapets Guarantee
We believe in phenomenal customer service above all. If you are not happy with what you received or have second thoughts, you will get a full refund with our 30-day-moneyback guarantee. Enjoy hassle-free returns and support from our friendly team.
We work very hard to provide a secure shopping experience. Our payment security system meets the highest standards of PCI compliance. In other words, your payment information is encrypted during transmission. We DO NOT share your payment details with third parties.