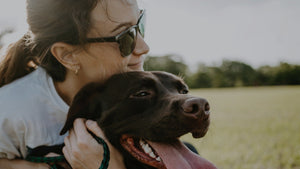 About Us
We are an up-and-coming brand that sells cat and dog supplies with a team of dedicated pet lovers who are always looking for new ways to bring you the best products! We love what we do and it shows in our product quality. With a name like "Mirapets," after all, how could these pampered pets not feel Special? At Mirapets, your shopping experience will be both fun (because we want it that way) as well as secure because of our commitment to being one of the most trusted providers on all things furry friends related.


Comfort They Will Love
Your pet deserves the best, which is why we offer this amazing bed at an affordable price! They will love you, even more, when they get to sleep on their new bed every night. You won't regret buying one today!
SHOP NOW
Multifunctional Bed
What about gifting it a cozy yet comfortable multifunctional dog bed? If so, then this bed is perfect for them! It's made of high-quality materials and can be used as a blanket or nest. It has multi-functions that will keep your pet comfortable and happy. It's available in many colors and sizes to fit all kinds of small pets.
SHOP NOW
Stress-Free Grooming
It works great on all shedding, long and short-haired cats and dogs. The self-cleaning function allows you to easily remove hair from the brush without getting it everywhere
SHOP NOW
Pop Out Brush
This brush is the perfect tool to help your furry friend stay clean and healthy. You can use this brush to stimulate the skin and remove loose hair while also leaving behind a beautiful shine
SHOP NOW
JOIN OUR
FAMILY TODAY
Join our email newsletter for exclusive deals, rewards, birthday gifts, and so much more. We look forward to welcoming the newest member of our pack! Simply scroll or swipe down.